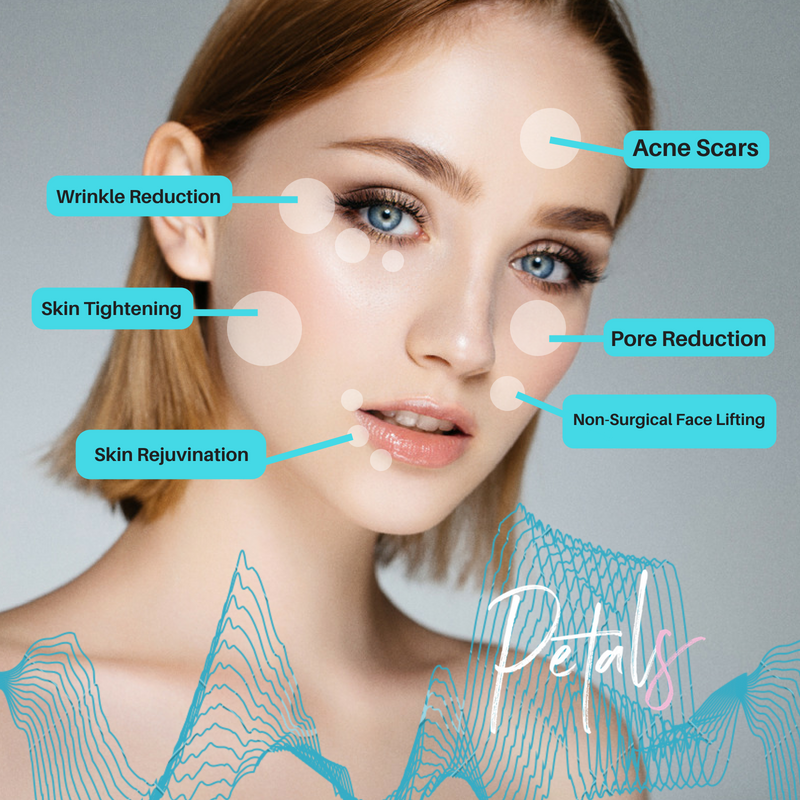 Microablative RF (Radio Frequency)  Needling skin therapy helps improve your complexion by rejuvenating, tightening, and lifting the skin.
RF Needling Can Help With:
Fine Lines & Wrinkles Removal
Acne Scar Removal
Irregular Skin Texture / Cratering Removal
Improving Elastin & Collagen growth for a more youthful look
All of your Pixel Questions Answered Here
Is RF Needling for me?
Microneedling is suitable for almost every skin type and skin tone. The treatment addresses fine lines and wrinkles, acne scarring, irregular textures on the skin, and improves elasticity and collagen building. RF Microneedling is a process – and not for those who need to see immediate results. Some clients may see results after two to three sessions (spaced at least 4 weeks apart). However, the total number of treatments depends on how well your skin responds to the treatment and how severe the skin issue is.
How Does RF Microneedling work?
RF needling is a non-invasive treatment for imperfections on the skin. It uses RF (Radio Frequency) technology to boost collagen growth and improve the overall health, look, and feel of your skin. The instrument that your technician uses will be a roller with tiny needles at the end of it. The needles just barely penetrate the skin – not enough to cause any damage, but enough to "trick" your body into thinking that damage is awry and to start producing more collagen in the treated area. Unlike skin treatments like traditional facials, and other treatments that can be done on the face and body, the V Shape by Alma uses Radio Frequency technology to improve skin from the inside. The microneedling pinpoints the RF technology to the second layer of the skin (your dermis) to promote volume, collagen growth and tightening in your skin.
What areas can be treated with RF Needling?
The most common area to receive this treatment is on the face. However, the neck and chest are also very common areas, and many clients have started to get microneedled on their abdomen as well. The treatment will help any treated skin with decreasing wrinkles, fine lines, scarring, stretch marks, or textural irregularities.
What's the difference between Traditional Microneedling and RF Microneedling?
Traditional microneedling uses a device that creates micro-injuries in the skin, stimulating the body's own healing response to start producing collagen and elastin. This is what tightens the skin to reduce fine lines, wrinkles, scarring, etc. RF Needling adds the element of radio frequency to the device so that the effects you get from regular microneedling are now more deeply penetrated into your skin's inner layers for quicker, and more dramatic results.