While we can't quite get you to look exactly as cut up as this smashing body, we can definitely help out with problem areas that you've been dealing with for quite some time. All in one fast, single session! Come in for your complimentary consultation today!
Explore your options and love yourself like the beauty that you are!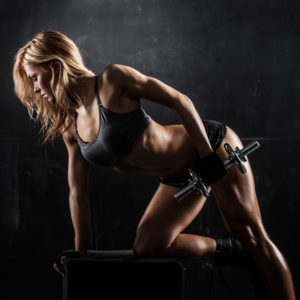 More about the V-Shape Treatment
The
V-Shape Ultra by Alma
will tighten your skin, reduce wrinkles and fine lines, reduce stretch marks, and reduce cellulite – all in one treatment! The device is very powerful and is the most advanced Radiofrequency (RF) technology on the market today. Petals Laser Lounge is proud to be one of the few NYC MediSpas to offer this service to our clients.
The VShape uses Alma's JuVaShape technology. It uses focused thermo energy to work on reducing fat cells and loose skin. The treatment can actually be done on both the face and neck to address unwanted fat in those areas. The RF technology destroys the fat cells out of the body, the body will flush out the fat through the body's natural lymphatic system.
The procedure stimulates the body's metabolism so the body itself flush out and gets rid of the fat cells. The V-Shape treatment will also stimulate collagen production in the dermis, making your skin smoother, tighter, and younger looking.
The Alma VShape is a virtually painless treatment and best of all there is no downtime! You will most likely see immediate results after your treatment, but we recommend you have anywhere between 2 and 8 sessions to see maximum results.
Click here to see before and after results.
The Alma Laser Provides:
Cellulite Reduction

Body and Face Contouring

Ultrasound Fat Reduction

Pixel Skin Resurfacing

Microablative RF Needling
Ready to spoil yourself?
See video below for more info and click here to see more before and after photos.